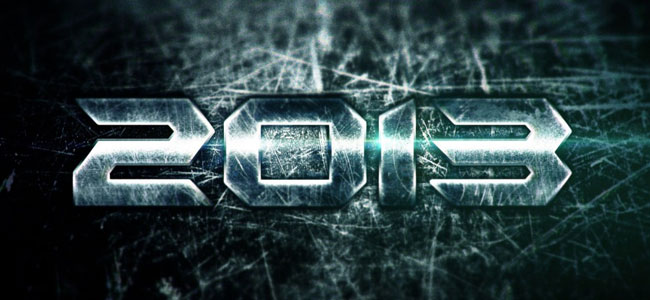 Don't Forget to Make Online Marketing Resolutions 2013
As the new year approaches we begin to think of how we will better our lives by giving up bad habits or doing more positive actions. As this is an important step to individual improvement it should also be applied to your marketing needs. Most businesses begin to fall into bad marketing habits that can affect website traffic, lead generation and, overall, revenue production. Here is a great article from Inc.com on making resolutions to better your online marketing presence written by Michael Mothner…
Want to be a better online marketer this year? Here are five resolutions you should definitely keep.
January is the time of self-reflection, good intentions, and reality checks. Want to hit the ground running and be a better online marketer this year? Here are five New Year's resolutions that will help you hit your growth goals in 2013:
1. Send more marketing e-mails.
This is probably the simplest and most effective way to drive traffic to your website, increase repeat sales, and build a relationship with customers.  But it is amazingly overlooked. If you're like most businesses, you use e-mail to send periodic newsletters, announce product launches or events, and promote occasional sales and specials. That's not nearly enough. You should be regularly communicating with customers. Once a week is a rule of thumb minimum–twice a week is better. And make sure you are sending fresh, simple, digestible content.
2. Create two pages of content per week.
Adding new pages to your website every week will go a long way in boosting your search engine rankings. One of the most important factors that Google takes into account when determining SEO rankings is the frequency of fresh, relevant, unique content being added to your site. So in 2013, add two pieces of fresh content to your site each week. This can take the form of a blog post, a Q&A with an expert, a resources section, or just additional pages to your website. Keeping this resolution will absolutely have a positive impact on your site in the eyes of Google.
3. Create content for distribution, too.
The content on your website is only half of the battle when it comes to improving your SEO. The other factor is getting links to your website. The best way to accomplish this is by creating great, share-worthy content (such as infographics, articles, or videos) at least once a quarter, and distributing this content to bloggers, industry sites, and partners. Doing this helps with branding, builds goodwill, and boosts traffic and those all-important in-bound links that make all the difference in SEO, especially in competitive industries.