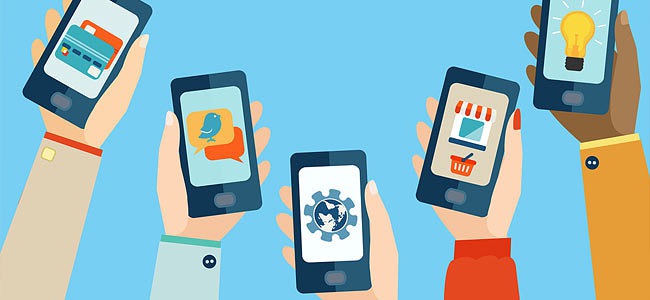 Advantages of a Mobile Optimized Website
Mobile-optimization or "mobile-friendliness" has become one of the most important factors to boost a site's approachability and usability. This has simply got to do with the fact that more and more people are on their mobile phones searching for information on the go. It's not hard to predict that this trend will only intensify without ever looking back. And now there is an even bigger reason to make your site mobile-friendly: Google.
Here are some reason's to be prepared for the new mobile requirements:
Get More business
Services such as shops, transports, deliveries, personal services, etc. increase their business through mobile-friendly layouts and simple and fast forms.
A Google study on more than 1,000 US web users, explains why. That study is 2 years old now, but as contemporary as ever nowadays.
61% of people said that they'd quickly move onto another site if they didn't find what they were looking for right away on a mobile site.
67% of users are more likely to buy from a mobile-friendly site than a non-mobile friendly one.
When they visited a mobile-friendly site, 74% of people say they're more likely to return to that site in the future.
79% of people who don't like what they find on one site will go back and search for another site.
50% of people said that even if they like a business, they will use them less often if the website isn't mobile-friendly.
48% of users say they feel frustrated and annoyed when they get to a site that's not mobile-friendly.
Google Labels Mobile-Friendly Websites
Google officially launched a mobile-friendly label in the mobile search results on November 18, 2014. If your website is not mobile-friendly it will be very clear to users and they will be less likely to visit your website through mobile devices.
Improved Accessibility
Making all the Google preferred adjustments also helps with impaired users. The text is bigger and simple to read, and the touch targets ore easier to hit.
Lower Maintenance Costs
A mobile-responsive website may cost a little more upfront, but has much lower maintenance cost. You do not need to reformat and duplicate content or add features twice, like you would do using a desktop and a mobile website. Same for bug fixes or SEO campaigns.
Out rank non-mobile optimized competitors
This is really the number one reason to be ready for "Mobile-geddon". Just think, if you are the only one ready come dooms day, you will be ranked over all your competition placing you at the top of the page.
Overall, if you want to be found online you must modify your website according to top search engines advice. From this specific extent, Google announced that from April 21, 2015 its new algorithm favors mobile-responsive websites. So, for instance, even a two-folded website (desktop and mobile) won't work; you must have a unique URL that will be responsive to the screen. Also, in this way you won't be penalized for having duplicated content.
&nbsp