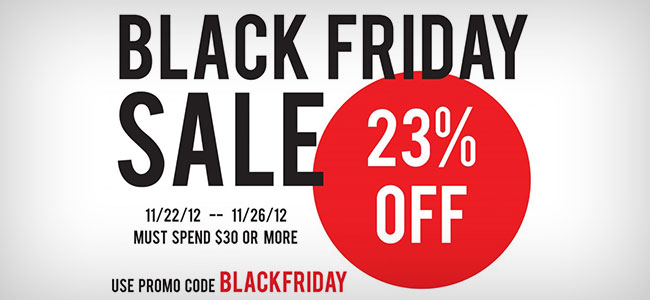 Branding Black Friday
For many consumers, once the turkey has been carved and the gravy spread all over the plate, attention and conversation turn to Black Friday shopping. Some consumers are already camped out in front of their favorite retailers in hopes of snagging a big screen TV, washer and dryer, designer shoes and much more  for up to 80% off. But what does it take to market to these consumers. What possesses them to get up 4am to stand in snow and wait for the lights to come on and doors fly open? Here's an interesting article about the branding process of Black Friday written by John Tozzi of BusinessWeek…
A century ago "Black Friday" referred to the market crash of Sept. 24, 1869, which was caused by two financiers' failed attempt to corner the gold market. Today we know Black Friday as the country's busiest shopping day, falling right after Thanksgiving. How did that happen?
One popular but false explanation is that the name marks the day retailers end an 11-month stretch of red ink and harvest profits for the first time all year. Others say it refers to the dark day thousands of retail workers will spend greeting shoppers, stocking shelves, folding garments, and ringing registers.
In fact, factory owners in the 1950s first coined Black Friday to lament the high number of workers who wouldn't show up for work, as linguist Ben Zimmer pointed out last year. The connection between Black Friday, crowds, and shopping came in the early 1960s from some Philadelphia cops, he explained. They used the phrase to describe the mad traffic downtown on the day holiday shoppers converged with football fans arriving for the Army-Navy game, traditionally played in Philly on the Saturday after Thanksgiving.