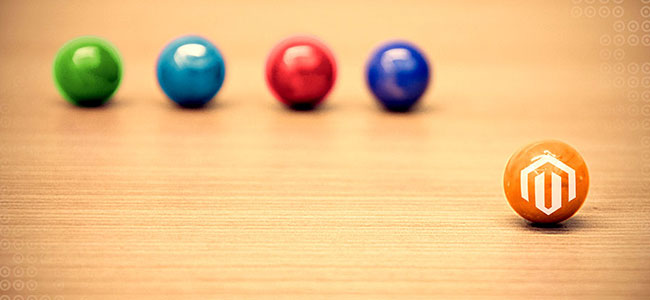 What Makes Magento the Top E-commerce Platform?
Magento is an open source e-commerce platform that offers users powerful online tools to manage the content, looks and functionality of their eCommerce store. In addition, it offers a spontaneous administration interface that includes a robust marketing, SEO and catalogue-management tools to give merchants the power to create sites customized as per their unique business requirements.
Businesses can easily integrate Magento into their online shopping website to add a more dynamic interface that not only sells and compels; but also provide an excellent UI experience for customers.
Why is Magento the most preferred E-Commerce Platform?
Magento platform comes loaded with user-friendly features.
It allows you to update your E-commerce website automatically, which is not available in other E-commerce platforms.
It is simple, quick and versatile, which makes it easy for customers to search and purchase products and services through Magento-powered websites.
Magento offers users with highly interactive shopping experience.
Besides supporting multiple website, Magento also lends support to online stores in promoting their inventory in diverse domains.
Magento being designed to be highly scalable.
Magento e-commerce platform features powerful SEO, marketing and catalogue management tools.
Schuler Design can help build a creative and highly productive E-commerce website using the Magento platform. We recently built an online store for Broudy's Fine Wine & Spirits. Their product catalog features over 8,000 SKUs along with full inventory and stock check communication with each store's POS system in Jacksonville, Jacksonville Beach, Flemming Island, and St. Augustine.
Have a question regarding E-commerce and Magento-powered websites? Feel free to Contact Us anytime.
&nbsp