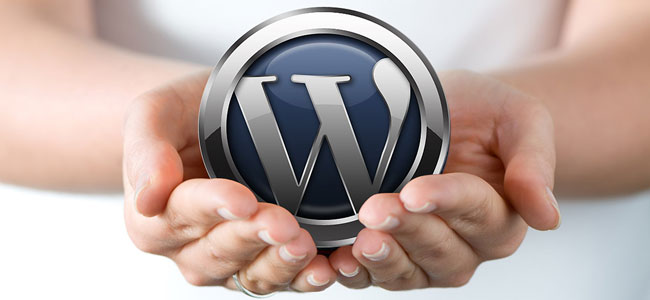 Why Build a Website in WordPress
Currently, there are more than 70 million WordPress websites worldwide. Of course, that number will change quickly, as about 100,000 new WordPress websites are created each day. Over 327 million people read more than 2.5 billion pages each month. On an average day, 500,000 new posts are created and 400,000 people comment on a website in WordPress. Many well-known publishers have chosen WordPress as their Content Management System of choice, including Tech Crunch, NBC Sports, CNN, UPS, Gigaom, and CBS Radio, to name a few. I guess what we're trying to say here is that WordPress is really, really popular! Of course, that doesn't tell you the whole story.
wordpress website
#1 It's User-Friendly
Once upon a time, you couldn't add a blog or a page to your site — or even update the homepage content — unless you had an in-depth understanding of computer programming languages. So, more often than not, what would happen is you'd call up your website developer and ask them to implement the changes you need. Not every Houston web company is as responsive as us, so you can imagine all the aggravation business owners would endure while waiting for their content to be updated! Worse yet, imagine if you had hired a totally unscrupulous character to design your site at the lowest price… and he dropped off the planet altogether, leaving you with no option but to create a whole new website since you had no way of ever updating the old one!
#2 It's SEO-Friendlly
The main goal in creating a custom web design for you is not just to give you a place to park online, but to drive business to you. The thing about WordPress is that it's one of the few Content Management Systems that is specifically designed to be more search engine friendly. These sites have especially fast loading time, which is important, not to mention a number of plugins you can add to help enhance search engine optimization. Plus we will outfit your site with cutting-edge SEO plugins so you have access to update content, check optimization and integrate with analytics.
#3 It's Versatility
There are tons of templates we can use for your WordPress site, tweaking the images, the colors and other design features to match your branding. Later on, if you decide you want a different look and feel, it is very easy to update and change the layout, without disturbing any of your content. It's so easy to update, many of our clients browse the free and affordable templates themselves.
&nbsp